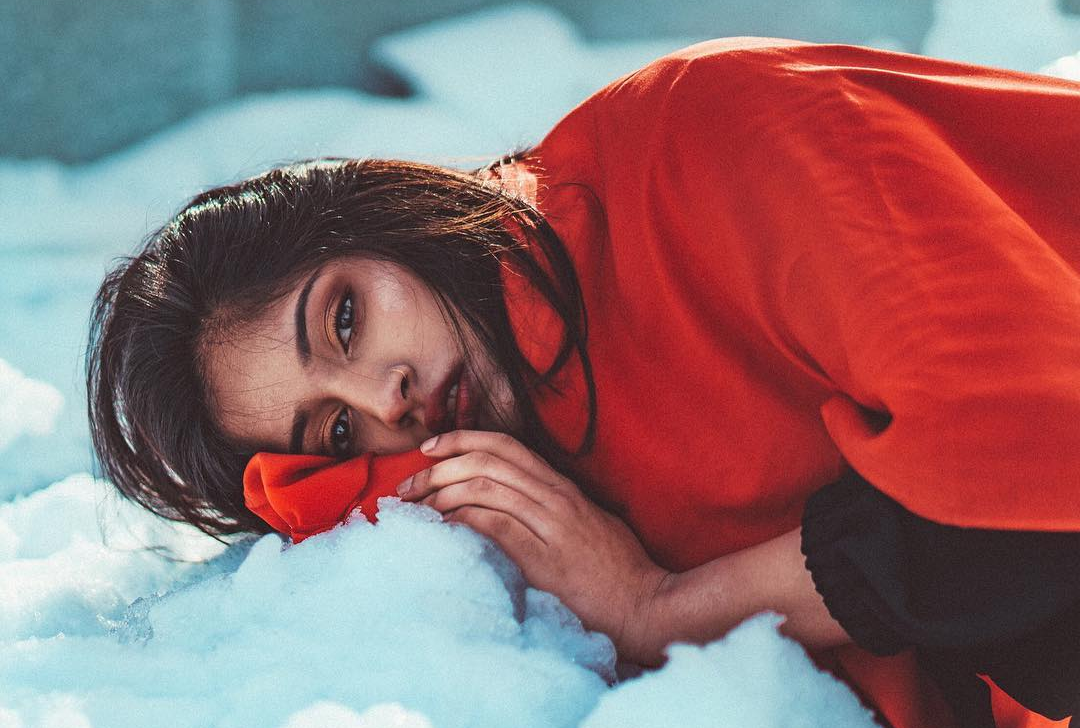 Gaia, The Cover Girl 
The first time I heard Gayathri Menon Gaia sing was on The Tiny Desk Concert, hosted by NPR. Singer & Songwriter, Raveena, was the featured guest for the live concert and as usual she didn't disappoint. But the more I listened the more I noticed another amazing voice singing in the background. I found myself rewinding the YouTube clip to rehear that voice again. I researched every bandmate and began following them because they're all remarkable believe me. After a short time, I found the voice who began my search. Her name is Gaia. I probably spent half-an-hour scrolling through her page, listening to song after song, cover after cover. I was uniquely amazed how she would take an original song from an upcoming or known artists and redo it as if it was her very own. Completely changing the arraignment, and creating her own melody, she would strum her guitar, and sing in front of a camera with a certain humility, and a bashfulness that you couldn't ignore. Here is Gaia, outperforming the original song she covered. Don't just take my word for it, you can ask Ant Clemens who commented "OMG!!!! You sound better than me!"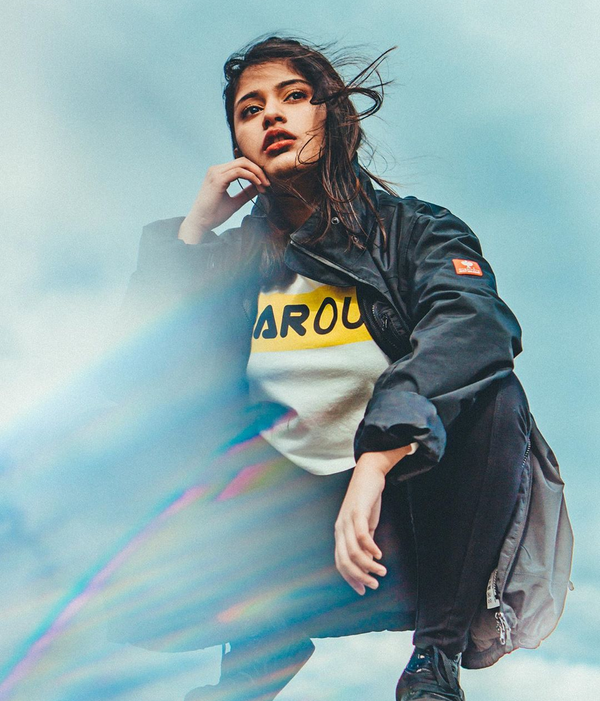 Photo @holysmokephotography
Gaia is putting herself in a position to be heard by many others. Rather if it's her performing on Tiny Desk Concerts or getting placements with artists like Sophia Messa or The Lox & DMX. Most of her original songs are on her SoundCloud Channel. Her latest "Privilege To Dream (B- Side)" could be the soundtrack to 2020. It was entered in the Berklee College of Music's "Songs for Social Change" Contest, winning1st place. The song speaks on the dreams of the oppressed. The lyrics are poignant on the first verse  "How do you call yourself the land of the free, When you glare cause I dress differently? How do you call yourself the land of the free, When you make me hide my faith cause you disagree? Everybody needs to pay their dues And do whatever it takes But even honest work and speaking my truth Could land me straight in jail So, it's clear to see if you're destined to be me It's a privilege to dream. Gaia's pen game and vocals are marriage that can't be separated. In an industry of so many talented singers, not every artist has the ability to write exactly how they feel. Most lean on a collection of ghost writers to express those feelings for them. It's encouraging to see the amount of work she's done within an unpredictable 2020 year and it's also uncertain if Gaia will deliver an EP to her grassroots fans. Regardless of where her creativity will take her, the future is very bright for the young singer. Let's just be happy to be here and listen while Gaia creates.
---
---
FOLLOW LUMINARY SOUNDS ON 
Shop - YouTube - Instagram - Facebook - Twitter - Podcast
SoundCloud: Gaia/Privilege To Dream 
Instagram: Gaia
Photos By: Holy Smoke Photography
Let Us Know How You Feel About Gaia And Give Your Flowers